COMMUNITY is the core value that underpins everything at Peachi.
We pride ourselves on ensuring every body feels welcomed, safe and supported; that people of all fitness levels, body shapes, backgrounds and abilities can work together, have fun and leave every session feeling amazing!
Our motto is "BE YOUR BEST SELF", and the B-E-S-T all stand for our other 4 key values.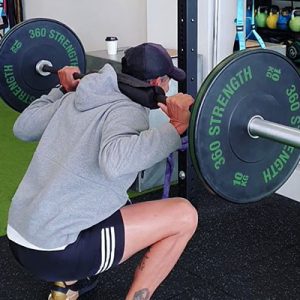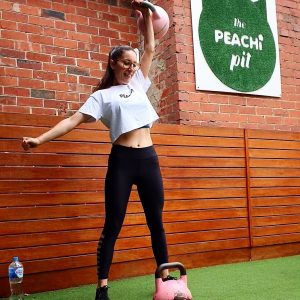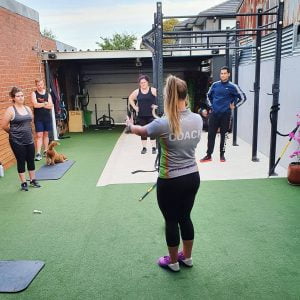 Using a wide variety of training methods our focus is on helping our community feel fit, happy and healthy.
Our focus on functional training (free-weight style training using bodyweight methods, dumbbells, kettlebells, barbells, battling ropes and more) ensures you will improve your strength, fitness and coordination and movement in day-to-day life.
We combine this fun, dynamic and ever-evolving style of training with movement and posture restoration, pilates and yoga.
This blend of modalities helps you achieve balance…
Work up a sweat to get fitter and stronger than ever while boosting mobility and ensuring your brain and body get the recovery and restoration you need to feel focused, energised and on top of your game in everyday life.
Want to try us out?
14 DAY KICKSTART 
All included for only $97
A Movement Assessment & One-on-One session

A low intensity session to check in on your mobility, your fitness level, and chat about your goals.
4 x Shared PT sessions

Start your own completely individualised program.
Unlimited Group Class access

Try out as many classes as you like over the 14 days.
* This Offer is only available to first-time new members.