Nutrition & Lifestyle Habit Coaching
Exercise is just one piece of the puzzle when it comes to living a fit, happy and healthy life – we believe in creating healthy and balanced habits in nutrition and across all areas of life.
We understand that no two bodies or minds are the same, so we take the time to determine what exercise, nutrition and lifestyle habits will best serve you no matter what your goal – fat loss, muscle building, or improving your overall energy and health.
We are NOT about fad diets, calorie counting, restrictive meal plans or unrealistic expectations when it comes to nutrition. Why? Because although you may achieve quick-fix results these practices and results are very rarely sustainable, meaning you quickly end up right back where you started. Instead, we focus on your habits and creating small, actionable changes that will build positive shifts to your body, mind and lifestyle.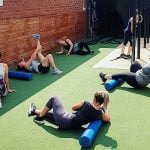 Education
Learn what is best for YOUR mind and body and cut through the confusion on all the cookie-cutter approaches out there.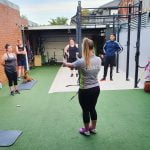 Accountability
Be coached and supported by us (judgement-free) as you understand your behaviors and mindset around food and create positive change.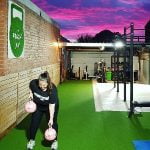 Empowerment
Use your growing knowledge and take back control of your nutrition and lifestyle habits so you feel empowered to achieve your goals.
How It Works
You work one-on-one with our coaches to explore your current nutrition and lifestyle habits and make gradual positive changes
Participate in Nutrition and Lifestyle coaching alongside any Peachi membership.
WANT A SNEAK PEAK ON JUST SOME OF THE RESOURCES OUR NUTRITION HABIT CLUB MEMBERS GET ACCESS TO?
Want to try us out?
14 DAY KICKSTART 
All included for only $97
A Movement Assessment & One-on-One session

A low intensity session to check in on your mobility, your fitness level, and chat about your goals.
4 x Shared PT sessions

Start your own completely individualised program.
Unlimited Group Class access

Try out as many classes as you like over the 14 days.
* This Offer is only available to first-time new members.