Personal training – next level transformation.
Personal training allows us to purely focus on YOU. It is our premium style of training, providing next level accountability, guidance, support and transformation across all areas of your life.
We understand that no two bodies or minds are the same, so we use the science of epigenetic testing to determine what exercise, nutrition and lifestyle habits will best serve you so you can achieve great results and the ultimate transformation.
We offer both one-on-one and two-on-one training, so you can work with our coaches solo or train with a partner or buddy to work toward your goals together.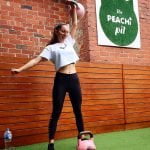 Holistic Focus
We help you set goals across all areas of your life so you can create positive change to your fitness, health, family, work and life balance.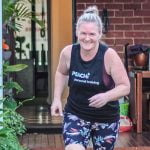 24 / 7 Accountability
We are here to support you and help you stay on track both in and out of the studio with regular check-ins and communication between sessions.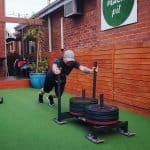 Accelerated Results
Along with next level accountability and support comes accelerated progress and results for your mind and body, no matter what your goal.
How It Works
You book in and train with your coach at the times that suit you so we can work with your lifestyle (subject to availability).
We have flexible membership options – you can participate in personal training exclusively or combine group classes and/or Shared PT sessions to create your ultimate membership.
Want to try us out?
14 DAY KICKSTART 
All included for only $97
A Movement Assessment & One-on-One session

A low intensity session to check in on your mobility, your fitness level, and chat about your goals.
4 x Shared PT sessions

Start your own completely individualised program.
Unlimited Group Class access

Try out as many classes as you like over the 14 days.
* This Offer is only available to first-time new members.